It's a bit like traveling the world on Monopoly money
And by that we don't mean just because you are using a different currency which looks like Monopoly money. By redeeming your miles, you get cool rewards such as free flights, first class upgrades (yes please!), or lounge access. It does take some time to collect enough miles and points for a good reward, but when you do get there you can finally sit back and relax. You deserve it.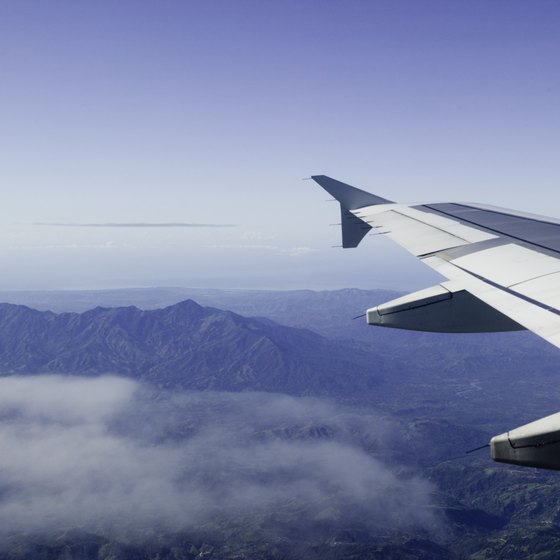 How does one redeem miles?
Frequent flyer miles are the points system used by airlines' loyalty programs. There are two ways to collect these points. One is by signing up to an airline's branded credit card, so that miles are earned with every purchase. The other is by signing up to the airline's rewards program, and collect points by traveling. In either case, one receives a rewards number they can later identify their loyalty profile with. When one has collected enough miles, it is easy to redeem them: by browsing on an airline alliance's website, one is given the option to enter their rewards number and then search for a flight. A screen will then appear, determining how many points are needed for that specific flight. But not all seats are equal, as only a limited number of seats are reserved for frequent flyer travelers and options may be more limited than a regular ticket purchase.
I've flown a thousand miles…
But that doesn't mean you get a thousand miles back. When referring to miles, airlines are talking about the miles one has flown, which do not equal a return ticket. For example, let's say a frequent flyer program offers a free London to New York City ticket for 20,000 miles. if one flies between London and New York they flew 3,459 miles, which means one has to fly at least six times this route to receive the complimentary ticket. It is important to note that one can redeem miles for old flights, a hassle worth doing as these are oftentimes valid between three months to a year after the flight. This is however a double edged sword, as most airline miles expire 18 months after being earned. On the topic of time, the best time to redeem miles is off-season.
How miles make you smile:
Credit cards are a great way to earn miles, especially if you can redeem a sign-up bonus which often amounts to a full flight. These programs are also often partnered with hotels and hospitality rewards programs, allowing for the customer to earn the most miles. Airline rewards programs are tiered, which means that the more points one earns, the better status one holds (and with an elite status one can earn miles quicker). In addition to giving one a chance to have a free flight, an upgrade, or lounge access, miles also allow for stopovers. So yes, you can take that flight to Rome through Paris without any additional costs. But don't forget to do a price comparison before you redeem your miles, as you do want the best value for your money.
Why will your future self thank you?
Airline rewards programs are usually free, so all one needs to do to redeem miles is sign up. Miles are to airlines what points are to banks, yet they have to be used as soon as possible. And that is why loyalty programs like Bits of Stock are still the way to go for long-term financial rewards.
Extra bits:
The three largest airline alliances are One World by American Airlines, SkyTeam by Delta, and Star Alliance by United Airlines
Blackout dates: special dates when travel rewards are not valid (i.e. any major holiday)
1 mile is worth roughly 2 $ cents